True Education Series, Part 1 – What is True Education?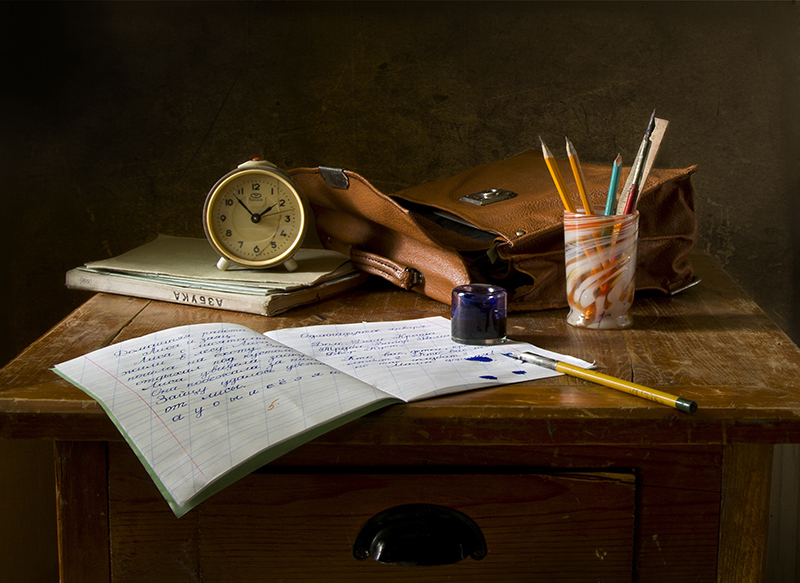 "Now, as never before, we need to understand the true science of education. If we fail to understand this, we shall never have a place in the kingdom of God." – 1 Mind Character and Personality, 53
Perhaps the term "true education" is new to you as you've recently heard it here in material from A Thinking Generation, or maybe one you've heard all your life. But really, what is "true education"? Is there actually a true education and a false one? And is it really all that important for us to understand? Most importantly, if there is a true education, and it is important for us to understand, how do we apply it practically? How does the busy mom follow true education in day-to-day life?
Welcome to the first part of a series on true education where we're going to answer just those questions, and many more. True education is a broad topic, but thankfully it is also simple and easy to understand. I want to make this simple, short, and sweet for all the busy moms and dads out there.
Keep the goal in mind.
Getting anywhere requires a goal, and true education is no exception. Consider, what is your goal in the education of your child?
It is often, and rightly, said that education is preparation for life. The question is, life where? The Bible makes it clear that there is a kingdom of heaven, which I hope we're all wanting to be a part of, and then there is the kingdom of this world, which has no higher purpose or future beyond success here on this earth. The question we really need to ask, especially in terms of education, is, for which kingdom am I focused on preparing my child? Is their education preparing them for success on this earth only, or is it preparing them for success in heaven?
That is the core distinction between true education and false education. True education, while it does prepare one for service and usefulness here on this earth, is primarily focused on preparation for service and usefulness in heaven, while false education stops with a preparation for life on this earth.
But isn't education just about school stuff?
Perhaps talking about preparation for heaven could sound a bit strange considering our usual context of education. Usually when we talk about education we immediately think of school, or textbooks, or learning math and science and various academic subjects. True education involves so much more! In fact, we really need to discard our conventional mindset about education in order to understand true education. True education concerns our life., God's plan of education involves our entire existence. The textbooks and the academic subjects are only a minor part of education. Everything we do, every experience, from birth, to our last years shapes who we are and is our education.
The book Education puts it best, "Our ideas of education take too narrow and too low a range. There is need of a broader scope, a higher aim. True education means more than the pursual of a certain course of study. It means more than a preparation for the life that now is. It has to do with the whole being, and with the whole period of existence possible to man. It is the harmonious development of the physical, the mental, and the spiritual powers. It prepares the student for the joy of service in this world and for the higher joy of wider service in the world to come." Education, 13
So, making this practical, to understand true education, first recognize that this isn't about what you do when you sit your child down at the table to do their schoolwork or when you're reading something to them. No. Every moment that child is awake they are being educated, for Heaven or for this earth. The question every parent needs to ask is, "What am I doing every moment to make sure my child is being prepared for Heaven?" That's true education.
Five Core Principles of True Education
Now that we have briefly defined true education, let's briefly mention five core principles to make it more practical for day-to-day life. We'll talk about some of these in greater depth in later articles.
1. Character Transformation
As mentioned already, true education is focused on preparation for heaven. That's the process of redemption, and redemption is not only about the price paid for our sin, but it is the process of changing us and transforming us for the society of heaven. It is character transformation. In reality, true education and redemption are one, for they have the same goal – transformation for heaven. It is God's purpose that our life here on this earth should be one of preparation for heaven.
Practically speaking, parents can use this as a standard to go by in analyzing their children's education by asking, "What are essential parts of this process of character transformation?" Here's five to consider:
A. Relationship. A child's relationship with his/her parents forms a core of their understanding and development of their relationship with God.
B. Practical work. Physical activity and practical work impart a strength to the mind and provide conditions extremely beneficial to the development of character.
C. Spending time in nature. Nature is God's second book, and the little child is even more receptive to the lessons learned through the experiences in nature than the adult.
D. Prayer. Prayer is an essential part of character transformation. We should be praying with our children and teaching them how to pray.
E. Bible study. We should be teaching our children how to study the Bible – and of course we should study the Bible with our children, and apply what is learned. This should be a fundamental part of every day.
Parents should use the principle of character transformation as a guideline to shape every aspect of their child's education and life. Any reading material or textbooks should be true, Bible-based, and should follow the guidelines of Philippians 4:8 (containing only that which is true, honest, pure, etc.) Any activity engaged or part of daily life should be such that the character will become more like Jesus. Make that goal – the redemption of my child – the standard of evaluation for every part of your child's education.
2. Harmonious Development
"True education means more than taking a certain course of study. It is broad. It includes the harmonious development of all the physical powers and the mental faculties." —Counsels to Parents, Teachers, and Students, 64
The second core principle of true education is that of harmonious development. Conventional systems of education are very focused on putting information into the mind, and we tend to define education in terms of mental development only. But God's plan of education involves the entire being, which includes the mental, physical, and spiritual.
In following true education, the focus should not be on the textbooks and reading material. That's important, but it's only one part of true education.
Physical development is vital. In fact, research is clear that in early childhood physical activity is actually more important than time spent on mental development, because proper physical development lays a foundation for later mental development. So get those little ones doing lots of active things, especially outdoor activities.
Spiritual development must have a significant place in true education as well and should never take second place to academic learning.
We'll talk more about these in later articles, but remember, true education must develop all areas – the physical, mental, and spiritual.
3. Preparation for Service
"True education prepares the student for the joy of service in this world, and for the higher joy of wider service in the world to come." – Education, 13
"True education is missionary training. Every son and daughter of God is called to be a missionary; we are called to the service of God and our fellow men; and to fit us for this service should be the object of our education." – The Ministry of Healing, 395
The Christian's purpose here on this earth is not only to prepare for heaven himself, but to help others know the good news of the gospel. A true Christian will seek to walk in the footsteps of Christ in serving others. And while parents may not be taking their little one out to work for others in the community at too young of an age, really the core of this is about learning unselfishness. Unselfishness is a fundamental part of the kingdom of heaven, and helping our children to learn to be unselfish is helping prepare them for heaven and following true education.
Unselfishness is learned through helping out with the chores around the home, sharing with their sibling, helping mom and dad, giving up their chair for grandma, getting a glass of water for grandpa, and the list goes on. It should be a major part of a child's educational process to learn life's great lesson of unselfishness.
4. Training to Think
One of the defining moments of my work and ministry was when I read the statement in the book Education that said, "It is the work of true education to . . . train the youth to be thinkers, not mere reflectors of other men's thought." And as I thought about the conventional systems of education – the one that I was being trained, as a teacher, to work in – I realized how much time is spent teaching children to be reflectors, not thinkers.
School, in large part, focuses primarily on supplying children with books, lectures, content that someone else has thought up and put together, and we simply tell the children to learn that and remember it. There is very little opportunity for the child to have discovery-based learning or even to make decisions for himself. Our children need an individualized education which teaches them to think for themselves, to be able to make a decision and know why they made the decision, to be able to explain why they think a certain way. There is much more to education than the mere imparting of knowledge.
5. Working With the Natural Schedule of Development
"True education is not the forcing of instruction on an unready and unreceptive mind. The mental powers must be awakened, the interest aroused." – Education, 41
Our fifth and final core aspect of true education is that it follows the natural schedule of development. Conventional systems of education tend to have set pre-determined times when a child learns particular things that usually are quite arbitrary and do not coincide with brain development. The age of school entrance and teaching academics is often far too early. We must consider the development of the child. We'll talk about this more in detail in a later post.
It's about relationship
True education is a lifestyle. True education is about developing a relationship with the Lord and with your children. Often it's easy to get so focused on your child's "education" that you forget about the most important part of their education – YOU. Spending time with your child IS their education. They will learn more from time with you than they will from any amount of textbooks.
So begin your journey in true education today by applying the principles above, praying for the Lord's wisdom, and continuing to study. As you do so, you'll find true education becomes a journey of growth, constant improvement, and simple happiness.
True education is a broad topic, and I'll be writing several more articles to further explain other aspects in detail. Stay tuned for future articles, and of course check out the other articles here on the blog, or visit our online store and find many books and DVD's to help you follow true education. I would specifically recommend our DVD, Educating a Thinking Generation – an 8-part series for parents to learn how to follow true education. The book Education is also an excellent help and blessing to understand these principles. We also have a lot more exciting new material coming out this year, so be sure to subscribe to our newsletter and our blog. Both of those signups are found on our homepage.